The Vikings wide receivers lead the leads in targets per game.
It's no secret the Adam Thielen and Stefon Diggs have been dominate for fantasy this year. Both are averaging over 11 targets per game. Most teams struggle to have one wide receiver get that many targets let alone two. Kirk Cousins loves to target his WRs because they are by far his best weapons. The Vikings also don't have the best-run game. In Week 13 the Vikings get the Patriots with shadow corner Stephon Gillmore. It will be interesting to see who Gillmore shadows, but whoever it is is in trouble. Gillmore has been locking down WRs. Thielen and Diggs both have the ability to beat him in coverage though.
Andrew Luck has thrown 3+ touchdowns in eight consecutive games.
Luck has to play the Jacksonville Jaguars in Week 13. The Jaguars are a top-five team against the quarterback position over the past five weeks. However, after Josh Allen's performance against the Jags this past week, I have no fear in Luck. Luck has been unstoppable and while his ceiling may be a bit capped he should still put up a good fantasy day. Marlon Mack is in the concussion protocol and if he is out they are going to lean on Luck.
Rex Burkhead is returning to ruin the Patriots backfield.
Click image below to enter to win up to $900.
This may not happen in Week 13, but it is coming. The Patriots finally had a clear backfield with James White as the pass catcher and Sony Michel as the early-down bruiser. While we don't know when Burkhead will be fully ready, he is going to get worked into the offense. He is probably the best all-purpose back with his rushing and receiving ability. Michel is especially at risk given his medical history this season. If Michel were too miss time again in a game and Burkhead lights it up the team may just stick with him especially if they want Michel to be ready for the playoff run.
Golden Tate is hurting Alshon Jeffrey more than helping his own fantasy value.

The Eagles offense has struggled in 2018. Trading for Tate was supposed to open up the offense, but that hasn't happened. The Redskins have been a bottom seven team against wide receivers the past five weeks, but you can't feel good about starting either wide receiver. Wentz still isn't one hundred percent healed from his ACL tear last year and maybe that is keeping him from extending some plays he would have last year. Until further notice, Zach Ertz is the only must-start pass catcher on the team. Jeffrey is a boom-bust play. Tate and Agholor might not even be worth owning.
The Colts tight ends could be a top-three option the rest of the season.
Jack Doyle was placed on the injured reserve this week ending his season after suffering a kidney injury. Eric Ebron, immediately becomes a top fantasy tight end. His touchdowns were supposed to regress with Doyle taking most of the tight end targets, but now there is no reason to believe he can't sustain that production. Don't forget that both Ebron and Doyle were putting up points together so Mo-Alie Cox and Eric Swoope could have fantasy value late in the season at a weak position in fantasy.
Austin Ekler is not a direct replacement for Melvin Gordon.
Hopefully, many playoff-bound Gordon owners already owned Ekler as a handcuff. If not I am here to tell you not to lose all hope. In Week 7 Ekler had 12 carries and seven targets in Gordon absence. That is not the same usage Gordon usually gets. This past week after Gordon left the game Ekler got fewer carries than rookie Justin Jackson. Jackson was a strong runner in college and the Chargers may plan to try and keep Ekler as their pass catcher who sees a small uptick in carries, but Jackson looks like he will be involved. He ran seven times for 57 yards in Week 12.
Fanchest - The ultimate gift box for sports fans. 20% Off Sale. Promo code: HOLIDAY20 Exp. 12/24/18
The Bengals are the worst team against the run over the past five weeks.
The Bengals have been a team to target for your fantasy matchup all season. Yet, somehow they have become an even better matchup for Philip Lindsey in Week 13. Andy Dalton is done for the year leaving the Bengals with Jeff Driskel to lead their offense. That offense is going to struggle to move the ball on the Broncos defense. The Broncos should get out to a lead and then be able to right Lindsey to a victory. After Kareem Hunt's matchup against the Raiders, Lindsey has the best matchup of the week.
D.J. Moore has arrived as the Panthers best wide receiver.
It took a little more than half the season, but Moore is finally showing why the Panthers took him in the first round of the draft. The past two weeks he has 15 receptions for 248 yards and one touchdown. Both those games came against the Lions and the Seahawks who aren't the best pass defenses but certainly aren't the worst. Devin Funchess is banged up further opening up targets to Moore. In Week 13, the Panthers play the Buccaneers who are the worst defense in the NFL.
Jarvis Landry is not part of the Freddie Kitchen's offense.
Everyone thought Baker Mayfield would quickly grow a connection with Landry once he took over. Well as the season has gone on Landry's production has only gotten worse. It has been especially bad since Hue Jackson and Todd Haley were fired. He only has five targets in the past two games and hasn't hit 10+ targets since four weeks ago. Baker is simply spreading the ball around based on the offense he was taught. Landry is unstartable and possibly droppable considering the Browns rest of season schedule.
Christian McCaffrey could be the number one running back over the final four weeks.
McCaffrey has been on a tear lately. After only scoring one touchdown over the first seven weeks he has scored nine over the past five weeks. He is on the field more than any other running back in the league and is having some serious touchdown regression. When you get that many opportunities especially at the goal line you are going to score. The next four weeks he plays the Buccaneers, Browns, Saints, and Falcons. All of those teams can score points and don't have the best defenses. McCaffrey is my top running back to own in a PPR league the rest of the way.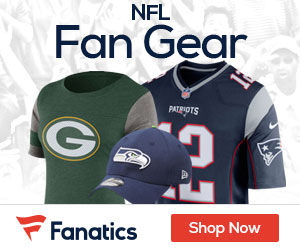 Download the Free GoingFor2 App by Clicking Here...