Kenyan Drake ranks 37th in the league in carries.
Drake fantasy owners can't be too happy right now. In a game where they were trailing Frank Gore got 11 carries to Drake's three. That type of game script should favor Drake for his receiving ability, but Gore also had two receptions to Drake's one. Unfortunately, fantasy owners can't trade Drake right now without taking a loss in value. He is a bench and hold until better days arrive.
Rashad Penny is the number three running back on the Seahawks.
From first-round draft pick to number three on the depth chart, Penny's season couldn't be going much worse. He was heavily outplayed by Mike Davis who ran for 124 yards and two touchdowns on 25 touches. Penny just looks slow when running the ball and it seems like a pipe dream at this point that he will have any fantasy value this season. The whole Seahawks backfield is now a mess when all three backs are healthy
Mark Ingram returns to the field this week and that shouldn't hurt Alvin Kamara.
Kamara has been on fire to start this season without Ingram to take any meaningful touches away. Some might think Ingram returning could hurt Kamara's weekly production, but the game splits don't say so. Since Adrian Peterson was traded from the Saints last year Kamara has only seen a two-point decrease in his PPR fantasy points per game with Ingram in the lineup versus out. Kamara is the most efficient back in the league so losing touches won't mean a lot to his production.
The Steelers-Falcons game has the highest over/under of the NFL season at 57 points.

While we will have to wait until later in the week to see what the line closes at, but as of right now Vegas is expecting big things from the Steelers and Falcons offenses this week. We could easily see one of these teams hit 50 points alone especially with the Steelers at home where Ben Roethlisberger plays much better than on the road. Pretty much every offensive weapon is in play this week for fantasy. You're starting Matt Ryan, Big Ben, James Conner, Tevin Coleman, Devonta Freeman (if healthy), Antonio Brown, Julio Jones, Calvin Ridley, and Juju Smith-Schuster. You could do worse than playing tight ends Austin Hooper and Vance McDonald. Mohamed Sanu and James Washington can be played in deeper leagues.
Julian Edelman returns in a prime matchup against a tired Colts defense.
The Colts defense was on the field a lot this past Sunday after an overtime game against the Houston Texans. Now they have to play on Thursday night against the New England Patriots. The Colts defense has looked promising in the early weeks, but they will likely be without budding star slot CB Kenny Moore. Good thing the Patriots just got back their All-Pro slot WR to go up against whoever the Colts try to replace Moore with. Edelman could be WR1 in his first week out with Gronk also questionable for this game.
Kerryon Johnson is the best running back on the Lions, but the Lions don't treat him that way.
Anyone watching the Lions can tell Johnson is the best all-around back compared to LeGarrette Blount and Theo Riddick. However, the Lions refuse to feed him the ball. Johnson played 21 snaps compared to Blount's 14 and Riddick's 25. While it is somewhat understanding why the Lions like to use Riddick in the passing game, giving Blount that many snaps is criminal. Johnson is averaging 5.7 yards per carry compared to Blount's 2.7. Johnson is startable every week, but his ceiling remains capped.
Aaron Jones is the back to own in Green Bay.
Some stats in this article are via StatRoute.com 
Use Promo Code GOINGFF to save 25%
Personally, I was a fan of Jones coming into this year over Jamaal Williams and Ty Montgomery. When the two-game suspension came for Jones I was afraid Williams would get the starting role for two weeks and the Packers wouldn't make him give it up. Well, Williams was awful when he had the role to himself, and Jones has looked great since he returned. In two games Jones already has 107 yards to Williams 162 on 30 fewer carries. He is averaging 6.3 yards per carry to Williams 3.4. The Packers have to get him the ball more and he could be a league winner type of player for fantasy this year.
Keke Coutee was featured in his first game back and the Texans have injuries.
The Texans have not been a great team so far this year. DeShaun Watson has come back down to earth and the defense hasn't been great. Coutee had 15 targets this past week for 10 receptions and 109 yards. That kind of usage is difficult to find in the NFL. The Texans already placed slot WR Bruce Ellington on IR and now Will Fuller is having hamstring issues again. While DeAndre Hopkins will likely see a bump in targets too, someone else on the team has to get thrown the ball. Coutee seems to be that guy and the team needs weapons.
Jameis Winston loves to throw to the tight end, and Cameron Brate is his guy.
While Ryan Fitzpatrick made the Buccaneers offense great, he didn't quite do the same for the tight ends. Winston, on the other hand, loves the tight end position. Brate in particular averages seven more PPR points per game with Winston at the helm vs. Fitzpatrick. Now with Howard dealing with a knee injury Brate is set up for some big games. Brate is a guy to grab now and start following the Bucs bye if you need TE help among all the injuries to the position this year.
Nyheim Hines has at least five receptions in all but one game this year.
The Colts backfield seemed like a mess for fantasy coming into the year. So far it pretty much has been, but Hines is the lone bright spot. Hines is quickly becoming a reliable flex play in PPR league with the number of targets he receives. Last week against the Texans he had nine receptions. Hines usage could increase even more with T.Y. Hilton banged up and Jack Doyle still sidelined. As long as Marlon Mack is injured and the Colts are playing from behind Hines remains a weekly consideration.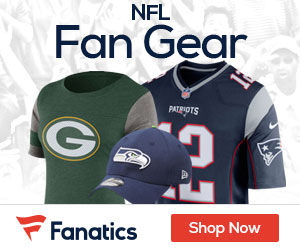 Download the Free GoingFor2 App by Clicking Here...