Rd. 1 no. 17: QB Lamar Jackson Louisville. The Chargers have other needs but should be planning for life post QB Phillip Rivers as he continues to get up there in age. This would be a good situation for Lamar Jackson as he is likely not ready to start as a rookie thus giving him a year or two to develop behind Rivers.
When Jackson does hit the field I think he'll be as dynamic a QB as The Texans Deshaun Watson.  This is my surprise pick of the draft even though its no mystery that The Chargers front office has said they need to plan for Rivers retirement at some point. I think they fall in love with Jackson's upside as they take him with this selection. As a three year starter for Louisville, he threw for 9,043 yards and 69 TDs.
Rd. 2 no. 48: Deshon Elliott S Texas. Elliot may have only started for one season but he certainly made it count. He was one of the more productive players at his position in college football this year. His draft comparison if Eric Berry. That is obviously one heck of a comparison. He's well built for the NFL at 6 ft. 2 and 205 lbs. There aren't many flaws to find concerning his game. His ball skills will translate well to the NFL. He had 63 tackles, 8.5 tackles for loss and 6 interceptions this season.
Rd. 3 no. 84: OT Kolton Miller UCLA. At the NFL Scouting Combine, Miller had a good workout, showing quickness and athleticism. He had a rough start to 2017 but was a decent blocker for Josh Rosen as UCLA's left tackle. Miller has good length to him and the ability to stay on the edge in the NFL. However, he might be a better fit as a right tackle in the NFL. This works to The Chargers benefit as they are more in need of a RT than a LT.
Click image below to enter to win up to $900.
Rd. 4 no 119: The L.A. Chargers trade this selection to The Philadelphia Eagles for LB Michael Kendricks. I wrote a worse case scenario for what The Eagles could get for their productive yet expendable LB. This is my best case scenario. It's a move that makes sense for both teams as The Chargers are in desperate need of LB help.
Rd. 5 no 155: The Chargers trade this selection to The Cleveland Browns for WR  Josh Gordon. Gordon is a player who I think will be moved by Cleveland. I previously had them trading him for a higher draft pick but this just seems more realistic given his checkered past. He seems to have turned a new leaf so to speak and when on the field he's a top 10 NFL WR. The chargers could use another pass catcher to better compliment WR Keenan Allen.
Rd. 6 no 191: RB Chris James Jr. Wisconsin. In his career for both Pitt and Wisconsin James ran for only 838 yards and 5 TDs in three seasons. These are obviously not exciting stats but what is exciting about James Jr, is the upside which he showcased at the combine. he caught everything thrown his way ran the 5th fastest 3 cone drill this year and a 3.39-second 40-yard dash.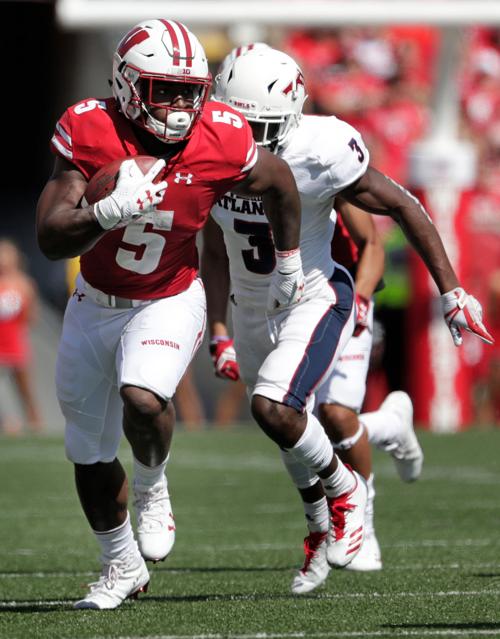 With a year of development, he figures to be a solid starting RB. At least he should be a good change of pace back with his speed and size in the NFL. He is 5 ft. 11 and 210 lbs. Due to his combine performance, some draft evaluators even have him projected as high as the third round while I have him falling here.
Rd. 7 no 251: CB Deion Harris North Dakota. Despite some injuries and small school resume, Harris is a tremendously athletic DB who is an absolute ball hawk. He'll need to add some weight as a pro as he is currently listed at 180 lbs which is a little light for a guy who's 6 ft. 3. If he manages to stay healthy he certainly has the potential to develop into a solid pro.
Fanchest - The ultimate gift box for sports fans. 20% Off Sale. Promo code: HOLIDAY20 Exp. 12/24/18
Download the Free GoingFor2 App by Clicking Here...