The postseason has arrived! If you are lucky enough to be in the postseason, then your hard work has paid off. Congratulations. Hopefully, you snagged that bye. If you're on the outside looking in, better luck next year. A smattering of injuries to high profile players may have you scrambling for a solution as you go into the playoffs. Fear not, as we are here to help you out and lead you to that fantasy championship. Look to make wise waiver wire adds along the way and perhaps an opportune trade or two to ensure that you are the one holding the trophy at seasons end.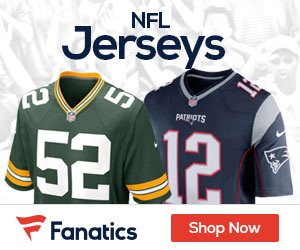 Fanatics Cut'em or Keep'em Week 14
Save 20% or more on select NFL T-shirts at Fanatics.com
Keep'em
 RB Jaylen Samuels, (Steelers) 59% owned ESPN
Samuels, a versatile rookie out of North Carolina State, appears to be the next man up in the wake of the injury to star rookie James Conner. Samuels was being used as a change of pace back the last few weeks but is now being tabbed for a much larger role. Jaylen is a good runner and a good receiver out of the backfield. Jaylen should be played just on potential workload alone, as he is in line to see major work for the next week or two.
Click image below to enter to win up to $900.
 RB Jeff Wilson Jr., (49ers) 50% owned ESPN
Like father, like son. It feels like Kyle Shanahan can find a running back anywhere, just like his dad used to do in his time with the Broncos. Wilson has burst on the scene after the decimating injuries to the RB corps of San Francisco. The undrafted rookie out of North Texas had 15 rushes for 61 yards and eight catches for 73 yards in a Week 13 loss to Seattle, which is spectacular numbers, especially in PPR. Wilson should get the nod to carry the load again in week 14, and if he does who should start him as an RB2.
 Dante Pettis, (49ers) 10% owned ESPN
The injuries to  Marquise Goodwin and Pierre Garcon caused them to miss Week 13, which meant that the 49ers were once again thin at wideout, opening the door for Pettis to have a sizable role. He took advantage of it, finding the end zone for the second straight week, and having a huge game to the tune of 129 yards on 5 catches, bringing his two-week total to nine catches and three scores. He has shown enough where he should be getting an everyday role, even when the other wideouts come back from injury.
Cut'em
 Demaryius Thomas, (Texans) 89% owned ESPN
Since joining the Texans, Demaryius Thomas has 14 targets. Total. His latest game saw him catch 3 balls for 32 yards, a far cry from what we hoped he could be in the Texans high flying offense. He's simply not going to be able to unseat KeKe Coutee as the #2 option for Watson. It is hard to envision a scenario where you start him in the playoffs, so that roster spot is better served with a young rookie that could be given playing time as the season winds down.
Fanchest - The ultimate gift box for sports fans. 20% Off Sale. Promo code: HOLIDAY20 Exp. 12/24/18
 Larry Fitzgerald, (Cardinals) 88% owned ESPN
Father Time eventually comes for us all. Fitz hasn't topped 50 yards in each of his last four games and only did so twice all season. He has 12 total targets over the last three weeks. Last week he only caught 3 balls for 48 yards. This offense stinks out loud, and with the loss of Christian Kirk for the year, it will get even worse. Fitz has no place in your lineup going forward.
Devin Funchess, (Panthers) 74% owned ESPN
The changing of the guard appears to be complete. D.J. Moore has clearly overtaken Funchess as the Panthers WR1, and Curtis Samuel seems entrenched as the WR2. Funchess has received fewer targets as the season has worn on, and hasn't topped more that 50 yards in more than a month. The reality is that both young WR has more to offer than Funchess does at this stage of their respective careers. Heading into the playoffs, there is no way you can trust Funchess, so drop him for a higher upside guy
Download the Free GoingFor2 App by Clicking Here...