The fresh cut grass. The newly painted end zones. The cleaned and pressed uniforms. The hope that every team has a chance at the Super Bowl. These are the hallmarks of every new NFL season. In addition to those, is every fantasy manager and expert predicting who will do well and who will bust. Everyone jockeys to beat right about their specific sleeper candidate, in the hopes that they can get a leg up on the competition. Funny thing is every year when week 1 concludes we find that everyone who participates in this really has no idea what they are talking about. Veterans players fail, rookies electrify, consistent producers fail, and fantasy elites get injured. We are here to help calm you down, serve you some tea, and take a look at who should be kept on your roster and who should be flung overboard. Welcome to Cut'em or Keep'em, week 1.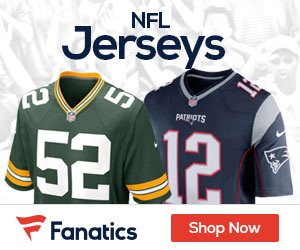 Fanatics Cut'em or Keep'em Week 1
Save 20% or more on select NFL T-shirts at Fanatics.com
Keep'em
 Deshaun Watson, (Texans) 98.2% owned ESPN
People expected Watson to continue his hellacious TD rate from last year, throwing up 3 TDs against New England and leading his owners to fantasy glory. That didn't end up happening, however, as Watson underperformed. Watson completed 17 of 34 yards for 176 yards, a touchdown, and an interception. He added 40 yards and a fumble on eight carries during Sunday's 27-20 loss. People will be quick to judge based on one game, but Belichick is notorious for game planning, and he had all offseason to do it. In addition, Will Fuller is expected back soon, and Watson still has his legs and one of the best Wide Receivers in the game in Hopkins.
Jimmy Garoppolo, (49ers) 78% owned ESPN
Garoppolo was the poster child for what a hot start on a new team can do for you. After going undefeated in his starts for the 49ers last year, he was given a new megadeal and the keys to the 49ers offense. He was a trendy pick to keep his good play from last year going into week 1. Garoppolo completed 15 of 33 passes for 261 yards with a touchdown and three interceptions in the 49ers' 24-16 loss. That did not turn out the way his owners expected. Garoppolo became a pick machine, and that hurt his point totals in fantasy. There are some bright spots though, as Garoppolo was going on the road against an elite defense who had time to gameplan him, as well as losing his defacto #1 WR in Marques Goodwin. Garoppolo is poised for a bounce back, as I do not believe that undefeated streak last year was an aberration. That, along with facing a Detroit defense that just made Sam Darnold look great, means you shouldn't pull the plug quite yet.
Cut'em
 Marcus Mariota, (Titans) 40% owned ESPN
Mariota has been the ultimate fantasy tease for some time now, as he has excellent physical gifts that have never translated into consistent fantasy production. The Titans offense was supposed to be given a makeover with a new offensive coordinator, and Mariota was supposed to be the prime beneficiary of that move. Needless to say, it did not work out like that. Mariota was removed from Sunday's 27-20 loss to the Dolphins late in the third quarter, finishing with 103 yards, no touchdowns and two interceptions on 16 pass attempts. He was underwhelming at best and was also injured in the game. It was reported that he lost feeling in his right arm and some fingers. Those should be huge warning flags and should give you pause if you planned on making him your starter again. The play of some other QBs around the league should make you think about letting go of Mriotas potential and invest in production elsewhere.
 Amari Cooper, (Raiders) 98.2% owned ESPN
Chris Conley. Zach Pascal. Deandre Carter. Tyler Ervin. These are some of the names that outscored Amari Cooper in week 1. Now I know what this might look like. "Classic Overreaction!" It is not. Amari Cooper was most certainly drafted within the first 3 rounds of your fantasy league, and for most people are either their WR1 or WR2. If this had only been one game, I would just chalk it up to week 1 shenanigans and believe in a bounce back. The issue is that this is a continuation of bad luck, bad planning and bad coaching in the Raiders Organization. Derek Carr was hurt last year but only missed a game. Cooper stats were horrendous for his draft position, not even able to get to 700 yards receiving. new year, same problems. Everyone was healthy, yet Cooper did nothing. Some blame should go to Gruden, but he is also a factor in the problem. If your coach involves a gameplan where no attention is paid to the #1 Reciever, that is a red flag in itself. Too many red flags here, and you should look to get rid of him for some value while you can.
Download the Free GoingFor2 App by Clicking Here...