The theme of the NFL going into week 5 is returns. A bunch of players are returning to full-time duty off injury and suspension, and even a certain running back in Pittsburgh has given an indication that he will rejoin the team. The influx of talent being added means that some hard choices are coming for fantasy owners, as they will need to make room on their rosters for these players. Players around the league with some big names are underperforming, and it is worth looking to see if these players are in a slump or if it something more serious. Let's take a look at who should and should not be returning to your team in week 5.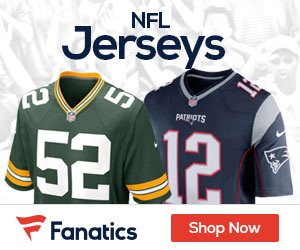 Fanatics Cut'em or Keep'em Week 5
Save 20% or more on select NFL T-shirts at Fanatics.com
Keep'em
 Andy Dalton, (Bengals) 55% owned ESPN
Andy Dalton has always had a love/hate relationship with fantasy football owners. There would be some weeks he puts up monster games, and others he would stink. This year, he seemed to be able to show some consistency and is a top 10 QB because of it. In his last game, Dalton completed 29 of 41 passes for 337 yards, three touchdowns, and an interception. An injury to security blanket Tyler Eifert would normally give you pause, but the development of Tyler Boyd and John Ross should mitigate those concerns. Keep Dalton if you have him and get him cheap if you don't.
Dalvin Cook, (Vikings) 99% owned ESPN
The admission from Dalvin Cook that his hamstring is not yet at 100% has given many fantasy owners pause. Cook was taken as a high draft pick and expected to be a leading RB in fantasy this year, but so far that has not been the case. Cook has seemed to be on a carry count, as he earned 10 carries on his 20 offensive snaps, turning them into 20 yards this past week. Many people will want to abandon him or trade him on name value.  Take advantage of that because once he heals up, he should be a solid fantasy starter.
George Kittle, (49ers) 86% owned ESPN
One of the key things that happen in fantasy is that when a QB gets hurt, the rest of the offense is automatically downgraded. Jimmy Garoppolo tearing his ACL seemed to spell certain doom for the rest of the playmakers in San Francisco. Kittle seems to be putting a lie to that statement. Kittle caught six of his eight targets for 125 yards and a touchdown last week. Granted, a lot of that came on that 82-yard scamper to the end zone, but it shows that he has the trust of his QB. I expect to continue being a security blanket for CJ Beathard.
Cut'em
 Ryan Fitzpatrick, (Buccaneers) 60% owned ESPN
Some stats in this article are via StatRoute.com 
Use Promo Code GOINGFF to save 25%
It seems like the Fitzmagic era is over in Tampa, and what a magical ride it was. Fitzpatrick came out blazing and finished up the first 4 games of the year with a 67% completion percentage, over 1,300 yards, and an 11/5 TD/INT ratio. The magic seemed to sputter out in the final two games and was so bad against the Bears that he was benched. It is safe to drop him in all formats.
 Lamar Miller, (Texans) 94% owned ESPN
Lamar Miller has had his chances in Houston. The injury to D'onta Foreman opened the door for Miller to be the bell cow back for the Texans, and he has been rather average. This past week, Miller carried the ball 15 times for 49 yards and then left with a mysterious injury. Coach Bill O'Brien declined to list what the injury was. Miller is currently not even a top 30 back in PPR and at this point, it seems he will never be anything more than a replacement level back. if there are any better options available in Free Agency (Hines!!), drop Miller immediately.
 Chris Hogan, (Patriots) 77% owned ESPN
Chris Hogan was coming off a huge game in the Super Bowl. He was expected to help shoulder the load with Julian Edelman suspended the first four games of the season. Instead, Hogan came up very small, to the point where he caught his only target for 25 yards this past week. Now is the time to trade or drop him for a higher upside play, as the return of Edelman and the intergration of Josh Gordon into the offense will push Hogan down the depth chart.
Download the Free GoingFor2 App by Clicking Here...