DFS NBA FanDuel Lineup 11/12/18
What's up GoingFor2 fans. It has been a long while since I have put out some NBA advice. Last April to be exact. I've been putting in a lot of work on the Armchair Fantasy Show and getting the NBA spreadsheet up and running. I can't promise I will be able to do this every night, at least not until the NFL season is over, but I won't waste any more of your time, let's get to it…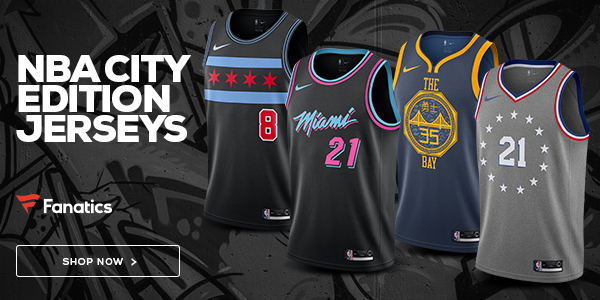 Free shipping on orders over $29
NBA DFS Legend
| | |
| --- | --- |
| Nothing But Net | My top plays of the night at his position. |
| Dunk | A Dunk is a second or third tier player with the highest upside. |
| Half-Court Shot | Otherwise known as a "punt play." A Low-priced, high-upside player. |
| Blocked Shot  | A player I'll be avoiding. Otherwise known as "Fading." |
**Main Slate
Point Guard
Nothing But Net | Kyle Lowry (TOR) $8,700 vs NO
After nine straight games with 39 or more FanDuel points, Lowry has put up two straight sub-par games, at least by his 2018 standards, and that has lowered his price somewhat coming into tonight's slate. He gets a great matchup tonight with the fast-paced Pelicans that give up 54.1 FanDuel points to PGs, good for dead last in the league.
Dunk | Derrick White (SA) $6,300 @ SAC
White's second game back from a heel injury was impressive with 14 points, eight assists, four rebounds and two steals — good for 34.8 Fanduel points. Tonight he gets the fast-paced Kings team that gives up 46.9 FanDuel points to PGs. White's relatively cheap price gives him a ton of upside in this game.
Half-Court Shot | Quinn Cook (GS) $5,400 @ LAC
With Steph Curry already ruled out for this game, Cook will draw the start and get a great matchup with Clippers who give up the fifth most fantasy points to PGs on the year.
Blocked Shot | Ricky Rubio (UTA) $6,600 @ MEM
I had to dig deep to find a player to fade at PG. Rubio won't be a popular choice, but there are so many good plays at PG tonight, he was the only one I could make a case for to not put in your lineups. Memphis is a tough defensive team and both teams play at a slower pace, limiting the number of fantasy points that will be scored.
Honorable Mentions: De'Aaron Fox $8,300, Derrick Rose $6,900
Shooting Guard
Nothing But Net | Jrue Holiday (NO) $8,600 @ TOR
At the time I wrote this the Vegas lines were not up, but I would suspect this game to have the highest over/under on the slate. Elfrid Payton is still questionable for this game, meaning Holiday would move to PG if Payton were to sit out. However, whatever position he plays he needs to be in your lineups. He has seven straight 40-plus FanDuel point games and even in a tough matchup with Kyle Lowry, Holiday will put up another 40-plus game.
Dunk | Dennis Schroder (OKC) $7,200 vs PHO
With Russell Westbrook not expected to play tonight, Schroder gets the biggest bump in usage and playing time as he will draw the start in place of Westbrook. The Suns are a fast-paced team that gives up the fourth more FanDuel points to PGs this season.
Half-Court Shot | Terrence Ross (ORL) $4,600 @ WAS
The Wizards actually defend the SG spot pretty will well, but Ross has been extremely efficient in limit playing the last two games, averaging over one fantasy point per minute. Ross' value comes from 3s and steals, two places the Wizards struggle with — defending the 3 and turning the ball over.
Blocked Shot | Donovan Mitchell (UTA) $8,600 @ MEM
Don't get me wrong, I love Mitchell as a player, I just don't love him in this slower paced game with at Grizzlies that play at the slowest pace in the NBA with 95.95 possessions per 48 minutes.
Honorable Mentions: Lou Williams $6,500
Small Forward
Nothing But Net | Kawhi Leonard (TOR) $9,400 vs NO
I like Kevin Durant and Paul George on this slate as well, but at Leonard's price tag, I will likely have more exposure to him in this high-paced game that should have the highest O/U on the slate. There will be a ton of points scored in this game and you will want some exposure. $9,400 is a small price to pay with Leonard's upside.
Dunk | Josh Richardson (MIA) $7,700 vs PHI
Amidst rumors that he could be traded, Richardson has continued to light it up for the Heat. He fills out the stat sheet by scoring, rebounding, assisting, stealing and blocking shots. It's a slight pace-up game for the Heat as the Sixers play at the sixth fastest pace in the league with the Heat the 13.
Half-Court Shot | Joe Harris (BKN) $4,400 @ MIN
It's still unclear how the Timberwolves newest additions will affect Harris, but he has consistently come off the bench and played well for the Nets. The Wolves give up the most FanDuel points to SFs as they allow 48.9 FanDuel points a game to the position. The second place team gives up a full two points fewer.
Blocked Shot | Jabari Parker (CHI) $7,300 vs DAL
He is the fifth highest-priced player at SF, yet, in his last six games, has only one game with over 35 FanDuel points. That includes a game in which he played 40 minutes and only had 14.6 FanDuel points. No thank you.
Honorable Mentions: Paul George $10,300, 
Save up to 50% on licensed team gear at Fanatics.com
Power Forward
Nothing But Net | Anthony Davis (NO) $12,200 @ TOR
I know. He is expensive. And, yes, I know, he tends to get hurt and leave games early. And, I know, the Raptors are pretty good at defending both the center and power forward spot, but he is always worth a spot in your lineups because he could drop 80 FanDuel points any given night.
Dunk | Dario Saric (MIN) $5,200 @ MIN
I'm unsure if Saric will even play in this game having just been traded a few short days ago, but at $5,200 and his expected larger role in this offense than he had in Philly, he is worth the shot.
Half-Court Shot | Jarell Martin (ORL) $3,500 @ WAS
Aaron Gordon is expected to be out again and Martin stands to benefit from it. With a season-high 27 minutes played in Gordon's stead last game, I would expect a similar stat-line.
Blocked Shot | Wendell Carter Jr. (CHI) $8,000 vs DAL
Dallas only gives up 34.4 FanDuel points to power forwards. Best in the league.
Honorable Mentions: Montrezel Harrell $6,500
Center
Nothing But Net | Karl-Anthony Towns (MIN) $10,300 vs BKN
Only the Suns give up more points to centers than do the Nets, as they give up 64 FanDuel points to the position. The downside to KAT is his relatively low floor, but he should be close to his ceiling in this game.
Dunk | Nikola Vucevic (ORL) $8,500 @ WAS
Vuc has put up two back-to-back 21 points 14 rebound efforts over his last two games, and one of them was against this very same Wizards team.
Half-Court Shot | None
Blocked Shot | Joel Embiid (PHI) $10,700 @ MIA
Embiid has struggled playing Miami, even going back to last year's playoff series. He averaged a mere 38.5 FanDuel points in six games last year.
Honorable Mentions: None
Download the Free GoingFor2 App by Clicking Here...