**Updated 8/8/18 
What's up GF2? Man, it felt good to get back in the saddle last week, even if it was just a one-game preseason slate. I hadn't played DFS in over two months and I didn't realize how much I had missed it. The rush of that last 30-minutes before lock, when I'm feverishly refreshing my NFL Beat Reporter Twitter list looking for up to the second updates on who is playing and who isn't…
Anyways, hopefully, if you read my column from last week you had Wims in your lineup. I made one fatal mistake and didn't realize playing defense was an option, but still managed to cash with the lineups that had Wims. This week's slate is a slight bit bigger with a whopping 12 games on the docket. Here are a few things you will need to know before you start building your lineup.
Just because the player is listed on Fanduel or DraftKings does not mean that player is still on the team. There are multiple players listed that aren't even on a team currently, so be careful when selecting your players. I use OurLads.com to check depth charts, yes, it's all "unofficial", but they haven't let me down in the three years I've been playing preseason DFS.
No need to worry about kickers on either site anymore. Personally, I was against the change, but I know I was in the minority. No, I don't love kickers, but I did like how cheap they were. I could plug in a cheap kicker and pay up at WR or RB. Now I have to fill the flex spot with a skill player and still stay under the cap, it will be a learning curve.
Don't play rookies thinking they are going to ball out. Remember they are rookies and this is their first live action. Playing a lifetime backup with five-years of NFL experience is sometimes better than playing a rookie that just reached the legal drinking age. You don't get fantasy points for potential.
I will attempt to update this thru the week leading up to Thursday, but please check to ensure the players I've listed are playing and don't get hurt before the game. I have a Twitter list with all the NFL beat writers,  I'll be monitoring it for late-breaking news about an hour before kickoff, be sure to follow me @GeoffLambert77. 
That's it, let's get to it…

The DailyFantasyNerd FanDuel & DraftKings Plays for Preseason Week 1
Quarterbacks
Chase Daniel (CHI) @ CIN
Daniels only played 37 percent of the snaps last Thursday. Tyler Bray got the majority of the snaps as the Bears only played two QBs. Mitch Trubisky will likely get the start and play a series or two, then give way to Daniels, who I would expect to play more than he did in the HOF game — and play better. He isn't my favorite QB on the slate, but the Bears are one of only a few teams that only have three QBs on the roster, one of them will get a ton of snaps, I'm banking on Daniels.
Nate Sudfeld (PHI) vs PIT
Carson Wentz may not be ready for Week 1 of the regular season, so there is no chance he plays in this game. Just a few short months ago, Nick Foles was the Super Bowl MVP, I don't see him needing nor getting any meaningful snaps, leaving Joe Callahan and Sudeld to handle the majority of the work. Having lived in Washington and seeing Sudfeld up close and personal, I like him as a decent preseason QB and he has the better chance to put up good numbers than Callahan. In his two years in Washington, his preseason numbers were 61-for-109 (56 percent) 598 yards with three TDs and zero INTs.
Baker Mayfield (CLE) @ NYG
The No. 1 overall pick in this year's draft class will likely be the highest owned QB on the slate. Luckily, we don't have to look back too far to find a precedent for a first-round QB playing in their first preseason game in a Browns uniform. Way back in 2017 we had the same scenario. Yeah, last season. DeShone Kizer.
Kizer played 44 percent of the snaps last year, but he was also involved in a QB competition with Brock Osweiler, who, at the time, was rumored to be in the running for the starting job. There is no such controversy this time around, Tyrod Taylor is the starter and with his injury history, I doubt he plays much — if at all. I would expect Mayfield to get the lion's share of snaps in this game and he is one of my favorite plays at QB on this slate.
Brian Hoyer (NE) vs WAS
This is low-hanging fruit, but I'm going to say it anyway, Tom Brady isn't going to play in this game. Period. Last season Jimmy Garoppolo played 68 percent of the snaps in Week 1 with Jacoby Brissett playing the other 32 percent. The Patriots once again only have three QBs on their roster with rookie Danny Etling the other. I'd expect a similar snap share at about 65/35 with Hoyer getting the majority and he may be the "best" backup QB on this slate being a former starting QB for a few different teams.
DeShone Kizer (GB) vs TEN
Kizer is another favorite of mine. Aaron Rodgers is unlikely to play, and the Packers already know what Brett Hundley is after how he played last season as the starter. Why not give the former first-round pick a chance to show them what he's got after the Browns gave up on him after one season?
Running Backs
Before I get to my top plays at RB, here are a few interesting stats from 2017's preseason Week 1:
Here is the entire list of RBs that played more than 40 percent of the snaps in preseason Week 1 last year:
Taquan Mizzell (BAL) 48 percent
DeAngelo Henderson (DEN) 44 percent
Kniles Davis (PIT) 44 percent
Jordon Todman (NYJ) 41 percent
Andre Williams (LAC) 40 percent
Not exactly household names, right? I'm pointing this out because I would expect all the highly touted rookie running backs to be highly owned on this slate, but I wouldn't "auto" plug them in expecting them to get a ton of snaps. In fact, here are last season's highly touted rookie numbers in preseason Week 1, their percentage of snaps and the running back that led their team in snaps in the same game…
| | |
| --- | --- |
| Rookie | Led Team |
| Christian McCaffery (20 Percent) | J. Simmons (33 percent) |
| Dalvin Cook (27 percent) | T. Newby (39 percent) |
| Leonard Fournette (21 percent) | C. Grant (23 percent) |
| Alvin Kamara (DNP) | D. Lasco (36 percent) |
| Kareem Hunt (17 percent) | S. Ware (35 percent) |
With that in mind, here are some of my top RBs on this slate…
Joel Bouahnon (GB) vs TEN
Aaron Jones is hurt and will not play. Devante Mays as of August 3rd is out with a hamstring and unlikely to play. T.Y. Montgomery is a veteran with a guaranteed roster spot and, with Jones suspended the first two games, Jamaal Williams is the expected Week 1 starter — both of them will get the "starters treatment" and won't play much. That leaves three healthy RBs on the roster and two of them are listed as fullbacks. Enter Joel Bouahnon.  In the words of Matthew Berry, "Sometimes you don't have to be the prettiest girl in the bar, just the only girl in the bar."
Shaun Wilson (TB) @ MIA
Wilson has turned some heads as an undrafted free agent. Head coach Dirk Koetter said he has been "impressed" with him, and Greg Auman of the Tampa Bay Times reports Koetter said, "Wilson has done a really nice job… He had a nice punt return today, really good hands, good route runner. He's smart. He's picked things up."
There isn't much behind rookie RB Ronald Jones II with veterans Jaquizz Rodgers and Peyton Barber the incumbents, so it sounds like the UDFA Wilson might have a shot at making the roster and should play some meaningful snaps Thursday.
John Kelly (LAR) @ BAL
I mentioned the "highly touted" rookies may not play a ton of snaps this week, but as a sixth-rounder, Kelly is likely to see plenty of playing time as he looks to secure the No. 2 spot behind superstar Todd Gurley. After a quick twitter search you will see a lot of high praise from beat reporters about how good Kelly has looked so far in camp.
JD McKissic (SEA) vs IND
McKissic has reportedly come into camp looking faster than ever and that led one beat reporter to say, "McKissic is so fast in camp, he didn't need to get his haircut, he just outran his hair from 2017." Speed in preseason is huge. Well, speed, in general, is huge, but it plays a bigger part in preseason because some guys aren't NFL caliber athletes and they can't keep up or underestimate speed. McKissic is exactly the kind of player that can have a huge preseason based on just a few big plays, and because he is involved in both the passing and running games, he should have ample opportunity to break a big one.
Mark Walton (CIN) vs CHI
Walton is another "exception to the rule" when it comes to rookie RBs. He is the future Giovani Bernard replacement, or so the Bengals hope, but with Joe Mixon and Bernard unlikely to play much in this game, I expect the fourth-round rookie to get a good amount of snaps in this game.
Other Options:
Brandon Radcliff (MIA) vs TB
Joe Williams (SF) vs DAL 
Ralph Webb (NE) vs WAS
Rookie RBs with obvious upside, but risky in Week 1
Obviously, I'd be remiss if I didn't at least mention the "highly touted" rookie RBs on this slate. Any one of them can have a big game, but history shows us that it's not normally until Week 2 of the preseason that we really get a look at these guys.
Saquon Barkley (NYG) vs CLE
Sony Michell (NE) vs WAS 

Injured

Rashaad Penny (SEA) vs IND
Nick Chubb (CLE) @ NYG
Click here for a great price on a Seattle Seahawks Rashaad Penny jersey
Wide Receivers
Unlike the RBs, Wide receivers tend to play a lot more in the preseason for a couple of reseasons, 1) you can have four or five on the field at the same time, 2) building chemistry between QB/WR is harder to do than RBs learning what hole to run through.
Last preseason, nearly every team had a least one WR play 60 percent of the snaps, however, most of them weren't the highly drafted rookies. Granted, the top three drafted rookies at WR last season, Mike Williams, Corey Davis and John Ross were dealing with injuries and did not play, but even guys like Juju Smith-Schuster (11 percent) and Zay Jones (13 percent) did not see the field.
As you can see, once again, plugging in the rookies and expecting them to play a ton of snaps isn't always the best course of action. Because you can theoretically start four WRs with the Flex spot on both sites, I'm going to list a bunch of WRs, but I won't be able to write them all up. Here are a few of my top plays at WR…
Braxton Miller (HOU) @ KC
Rookie Keke Coutee and Miller are battling for the No. 3 job in this offense, but an injury to Coutee will keep him out for a couple of weeks, giving Miller a chance to secure the spot — starting with Thursday night against the Chiefs.
Tyler Boyd (CIN) vs CHI
The Bengals released incumbent starter Brandon LaFell earlier this month, leading many to believe that John Ross would assume his spot on the outside. The slot position should be Boyd's for the taking, but there was some talk of rookie Auden Tate and/or Josh Malone having a shot at it as well. Malone, however, tweaked his hamstring on August 2nd and Tate was in the concussion protocol as of August 1st, leaving Boyd an opening to further distance himself from the competition in this game.
Javon Wims (CHI) @ CIN
My best call from last week's HOF game, Wims was very active in the second half of that game drawing a "regular-season-ish" 10 targets and turning them into seven catches for 89 yards. There is no reason to think he won't be highly involved again as the Bears don't have much behind Allen Robinson with rookie Anthony Miller expected to win the No. 2 and journeymen Taylor Gabriel the No. 3.
Mack Hollins (PHI) vs PIT
Hollins has had an excellent camp. A twitter search will bring up multiple TD catches, as well as a number of "contested throws" that he comes up with. He is squarely on the "breakout" list for the Eagles, and he will need to show it in a game. He should get his shot here.
Albert Wilson (MIA) vs TB
The Dolphins signed him to a relatively large contract and from camp reports, they don't really know how to use him. With Danny Amendola's veteran status and injury history, I doubt he plays, which could open the door for Wilson to get some snaps at slot — his natural position.
Justin Watson (TB) @ MIA
Save up to 50% on licensed team gear at Fanatics.com
I've seen a few beat reporters claim that, outside of Mike Evans, Justin Watson has been the best WR in camp. Now, I wouldn't take that to the bank, it's dripping with hyperbole, but even the Bucs head coach has praised Watson on more than one occasion. Watson is a long shot to make this team with their depth at WR, but a good showing and he could end up somewhere else.
D.J. Chark Jr. (JAC) vs NO
I put Chark on this list based simply on these two tweets…
Make that two times the rookie D.J. Chark beats All-Pro cornerback Jalen Ramsey. Chark continues to look impressive.

It's Ramsey's second day back so don't panic. pic.twitter.com/c6b0EYhX0w

— Zach Goodall (@zach_goodall) August 1, 2018
and…
D.J. Chark is lighting up this scrimmage, may play his way into starting job at this rate. #Jaguars

— Eugene Frenette (@GeneFrenette) August 4, 2018
Tre'Quan Smith (NO) @ JAC
He has had a really good camp, and he made this catch, so…
New Orleans Saints Rookie WR Tre'Quan Smith https://t.co/jJUL5CaG2t

— Steve Arzberger (@SteveArzberger) August 3, 2018
Some Quick Hitters
Cody Latimer (NYG) vs CLE
A red-zone threat. He could catch one pass all game, but it could be a TD, which is all you need in preseason DFS.
Antonio Callaway (CLE) @ NYG
No Josh Gordon. Trying to supplant Corey Coleman as the No. 3.
Riley McCarron (NE) vs WAS
Jodan Matthews to IR, Julian Edelman coming back from a season-ending injury and suspended for the first four games, rookie Braxton Berrios has been in and out with an injury, it's all set up for the next "Patriot storyline" for McCarron.
Equanimeous St. Brown (GB) vs TEN
A 6-foot-5 WR with 4.4 speed, the upside is there. Speed kills in the preseason.
Marquez Valdes-Scantling (GB) vs TEN
A 6-foot-4 WR with 4.3 speed, the upside is there. Speed kills in the preseason.
Deon Cain (IND) @ SEA
Has shown well in camp and has a shot at the No. 2 WR spot. Colts will need to see what he can do as their WR depth is among the worst in the league.
Amara Darboh (SEA) vs IND
Not a name you may have heard of, but he has been on the Seahawks for a few years and is predicted to "breakout" every year. With Paul Richardson gone, Tyler Lockett not really seizing the job, and 400-year old Brandon Marshall, maybe this is his year?… Maybe not, but it could be a good preseason for him, great athlete.
Kendrick Bourne (SF) vs DAL
Led all 49er WRs in snaps in 2017's preseason. With established vets and high-ish-round rookies in front of him, he could lead the team in snaps again this year. He has had a good camp.
Tight Ends
Unlike the other positions, history tells us that rookie tight ends will get a good chunk of snaps in Week 1. I missed this precedent when writing up last week's game, or I would have had Hayden Hurst as my top TE on the slate. He only had three receptions for 14 yards, but he scored a TD and was targeted on another end zone pass as well.
The Top 2 fantasy TEs from last year, in fact, led their team in snaps at their position (O.J. Howard and Evan Engram). It doesn't always translate into fantasy success, however, as Howard had only one target, but when you pick you're TE in the preseason you are looking for touchdown upside, not volume. I'll be rostering one of these three TEs…
Mike Gesikci (MIA) vs TB 
Already rumored to be the starting TE when the season opens, he and starting QB Ryan Tannehill have already developed some chemistry. At 6-foot-6 250 pounds and 4.5 speed, he is the definition of TD upside.
O.J. Howard (TB) @ MIA
The Bucs plan to use Howard as a downfield threat more often this season than in his rookie season and he has had some big chunk plays in camp so far. He is also a 6-foot-6 TE with 4.5 speed.
Hayden Hurst (BAL) vs LAR
We saw what they wanted to do with him last week by using him as a red zone threat. They will do the same this week and he may get some burn with Joe Flacco, whom we all know, loves his tight ends in the passing game.
Baltimore Ravens Hayden Hurst jersey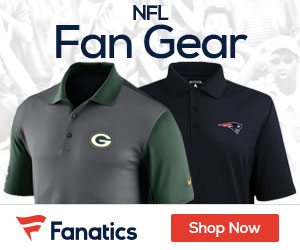 Defense
Defense is always a crapshoot as we have no idea how long any of the starters will play and if they play at all. If this were the regular season you would take one of two approaches to defense, either, 1) take the best defense on paper or 2) play a defense that's going up against a bad offense. In the preseason, I like to take the defense that's playing against the best team…Wait…What? Why would I take a defense playing against the best team?
Easy, the best teams already know their starters for the most part and likely won't play them very long. By taking the defense playing against those teams, you will have a defense matched up against second and third team guys for most of the game.
With that in mind, here are my choices for defense…
Patriots vs WAS
No one cares less about preseason then does Bill Belichick and the Patriots. Washington has a lot of camp battles on defense, so the competing players will get snaps.
PIT @ PHI
The Eagles just won the Super Bowl, I'd say they are pretty good at most positions. Hell, their second-string QB was the Super Bowl MVP, how many teams can say that? These teams, despite not playing in the same conference, hate each other. The fans don't like each other and the cities don't like each other. That type of vibe favors the defenses.
Download the Free GoingFor2 App by Clicking Here...