Twenty weeks from now we'll be honoring the most American tradition we have to offer. No, I'm not talking about your grandmother's "famous" mediocre apple pie or souped-up muscle cars.
I'm talking about NFL Sundays.
That's right, professional football is around the corner. The NFL has recently released the new schedule and the mission here is to give you the best matchup for each week.
Let's get started.
Week 1: Kansas City v. New England (9/7 @8:30 on NBC)
This is going to be formally known as the "f**k you, Roger" ceremony. The game is going to be good but I'm more interested in seeing how the Patriots organization treats the man who went all out to make them look bad. Reports have surfaced that the Patriots are having trouble finding room for their new Super Bowl banner. I'd just put in Roger's suite until a more suitable place opens up. If that's not enough drama then I'm sure Boston will bring their hate with them because we all know that if Boston gets one thing right, it's hatred.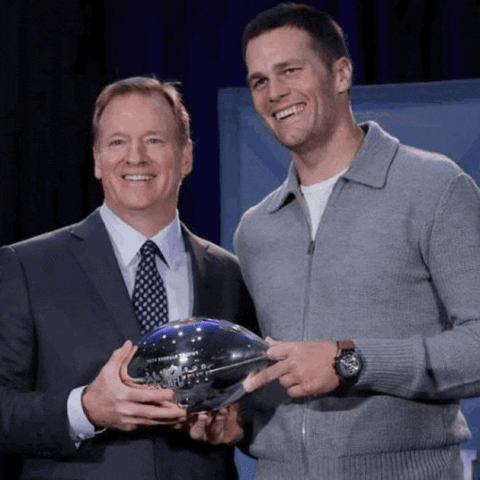 Week 2: Green Bay v. Atlanta (9/17 @ 8:30 on NBC) 
This game is the NFL basically saying, "Hey, Atlanta. Since you blew a 28-3 lead to the ONE team that we didn't want to win it all we're going to reward you by pitting you against the comeback gawd on primetime during your home opener in your BRAND NEW STADIUM! That'll teach you."
Week 3: Seattle v. Tennessee (9/24 @ 4:05 on FOX) 
I'm sky high on the Titans next year, especially if they draft Mike Williams. This game won't carry a lot of drama but it will be a coming out party for Marcus Mariota. The Titans will start getting a lot of national attention if they pull it out against the Legion of Boom.
Week 4: Washington v. Kansas City (10/2 @ 8:30 on ESPN)
Ah yes, the battle of the insensitive caricatures. With as much heat as Washington has gotten over its name you'd think the NFL would be smart enough to tuck a game with two Native American mascots away for a Sunday afternoon and not primetime television. Wrong.
Week 5: Jacksonville v. Pittsburgh (10/8 @ 1:00 on CBS) 
Now that we've had a few weeks to enjoy not listening to Phil Simms and hearing Tony Romo learn on the fly we can now focus on the games that CBS has to offer. I'm going to go out on a limb and say that Jacksonville wins this game and Blake Bortles is going to go OFF. Then, for the next seven weeks, we're going to have to keep hearing questions like, "Is Blake Bortles elite? Has he finally put it all together?"
Spoiler alert: No, he hasn't.
Week 6: Los Angeles (Chargers) v. Las Vegas/Oakland/We Don't Have A Home Yet (10/15 @ 4:25 on CBS) 
Let's be frank, you gotta be one cold SOB to rip a team away from its home then make them play in front of the fans you're abandoning for one year while your dream stadium is being built in sin city. Then again, Mark Davis has a homemade bowl cut so he has more pressing issues. Can you imagine being a Raiders fan in Oakland? You've watched garbage football for a decade and when you're finally competitive some guy who looks LIKE THAT swoops in and moves your team? Does he not know how Raider fans get down? Even preachers aren't afraid to dress like demons. Again, one cold SOB. The Chargers have also joined the, "new home, who dis?" club but at least they have the common decency to play in a soccer stadium instead of San Diego.
Week 7: New York (Jets) v. Miami (10/22 @ 1:00 on FOX)
This game won't be entertaining, at all. As a matter of fact you can dub this game as, "No, my quarterback is worse." The sad thing is that Tannehill and the Dolphins will be trying while the Jets will have probably already fired Todd Bowles and started QB evaluations for the 2018 draft.
Week 8: Indianapolis v. Cincinnati (10/29 @ 1:00 on CBS)  
Every year some team catches fire and analysts look back to see what game started the streak. For the Colts, this will be that game. The legend of Andrew Luck will grow after leading his team to a comeback victory over a Bengals team that's slowly morphing into the Bungles of old.
Week 9: Tampa Bay v. New Orleans (11/5 @ 1:00 on FOX) 
Grab your time machine because this is going to be a game of throwbacks. Drew Brees will turn back the clock to help save New Orleans' playoff hopes but Jaboo will rewind the tape to his Florida State days and follow up a three-interception first half with a four touchdown, game-winning drive, second half. This should be the primetime game; nobody wants to watch the Raiders/Dolphins on Sunday night anyway.
Week 10: Cleveland v. Detroit (11/12 @ 1:00 on CBS)
There are two sides to every coin. For every team that catches fire to reach the playoffs, there is one team that barely misses the cut. Detroit is going to look back on this game and start punching walls because they're going to miss the playoffs by the slimmest of margins. You got one right, Cleveland.
Week 11: Philadelphia v. Dallas (11/19 @ 8:30 on NBC)
One of the best comedy sketches of all time is Chappelle's "Rick James True Hollywood Stories." My favorite scene, as many of you, is when Rick walks into Eddie's house and grinds his dirty boots into Murphy's white sofa. That's what this game will be. The Eagles will walk into Dallas, scream "f**k your couch" and disrespect the Cowboys on national tv.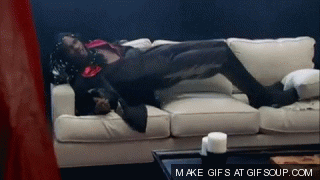 Week 12: Houston v. Baltimore (11/27 @ 8:30 on ESPN) 
The NFL wraps up a wonderful slate of Thanksgiving games with two teams nobody wants to watch. I get it, Baltimore is always interesting and Houston is one quarterback away from being legit contenders but I'm not signing up for three hours of Jon Gruden gushing over JJ Watt. That's a no for me.
Week 13: New York (Giants) v. Las Vegas/Oakland/We Don't Have A Home Yet (12/3 @ 4:45 on FOX) 
Remember how we talked about the way Oakland fans get down? You can guarantee they won't appreciate OBJ dancing around in what's going to be their soon deserted stadium. Khalil is going to have a field day and we're going to wonder if Eli is auditioning for walker cameo in The Walking Dead.
Week 14: Chicago v. Cincinnati (12/10 @ 1:00 on FOX)
This game will be the climax of the Mike Glennon story. The Bears will realize what everyone else in America knows. Glennon is an overpaid backup. This game is going to have a lot of interceptions. Whatever broadcast team gets assigned this game just know that Fox probably hates you.
Week 15: Green Bay v. Carolina (12/17 @ 1:00 on FOX) 
Can we just have Cam Newton and Luke Kuechly play Aaron Rodgers and Clay Matthews in and NBA Jam 2-on-2 style game?
Week 16: Pittsburgh v. Houston (12/25 @ 4:30 on NBC) 
The NFL does us a huge favor by giving America Pittsburgh/Houston on Christmas Day. By this time Houston will have done something only Houston can do and be eliminated from the playoffs. Maybe the big wigs will finally learn to stop putting this team on primetime television. This will be the perfect time to have Christmas diner. Trust me, you won't miss anything.
"Santa, if you're listening, please FLEX another game into this slot."
-Every NFL fan not in Houston
Week 17: San Francisco v. Los Angeles (Rams) (12/31 @4:25 on FOX) 
Week 17, also known as cliché Sunday, is the most interesting week of the NFL season. Sure, there will be other games with bigger implications but the 49ers and Rams could very well be playing for the number one overall pick. Tanking in the NBA is easy, watching two professional football teams trying to sink to the bottom one final time will be more interesting than watching Dallas and Philadelphia fight for the final NFC playoff spot.
There you have it, the best matchups for the 2018 season. Got anything better?
Tweet Me: @mattgarrett41
As always, thanks for reading.
[wysija_form id="11″]
Download the Free GoingFor2 App by Clicking Here...