---
Download the Free GoingFor2 App by Clicking Here...
Draftkings has unveiled a new dfs format for the NFL season.  The new Pickem games are much simpler than the salary-based contests we're used to.  There are 8 tiers of 8 different players in each, and you roster 1 player per tier; it's as easy as that.  I believe this is going to be a fun new game-type that should attract a more general football audience.  Without being able to differentiate with unique lineup construction by paying down at QB, punting at Tight End, or making a stars and scrubs lineup, many people will be entering nearly identical teams in GPPs.  Ownership is sure to be heavily focused on a few players, meaning just a few simple pivot plays can result in massive leverage against the field.  There's some serious money on the line with Draftkings running a $3 20-max entry contest with a $1 million total prize pool. Assuming Draftkings continues to offer big contests, this will be a weekly article giving my breakdown of each tier.  Let's get into it…
Tier 1
Aaron Rodgers; Matt Ryan; Kirk Cousins; Derek Carr; Ben Roethlisberger; Cam Newton; Marcus Mariota; Russell Wilson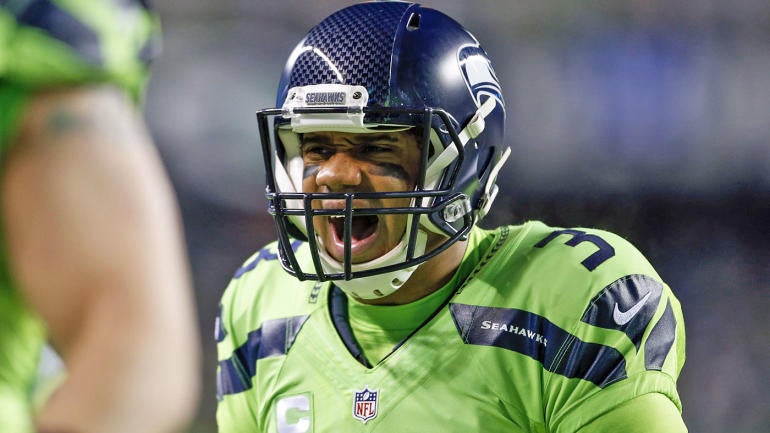 I don't want to start this article with a cop-out, but this entire tier is in play.  I think stacking in Pickem GPPs isn't going to be as obvious to some people as it is for the salary-based contests.  Instead of starting a lineup with Matt Ryan and Julio Jones, someone can just "upgrade" from Julio to Antonio Brown, David Johnson, or Le'Veon Bell at no additional cost.  Stacking your tier 1 and tier 2 QBs with pass catchers, when possible, will be an easy way to differentiate from the field.  As for the actual QBs from tier 1, my favorite plays both come from my favorite game: Aaron Rodgers and Russell Wilson.  This game has the highest total of the week at 51, and is the only line that has moved up since opening (started at 49.5).  I will attempt to fit 2+ players from this game.  Marcus Mariota is also a good play, but I don't think he hits the same raw fantasy point score of Rodgers or Wilson.
Tier 2
Andrew Luck; Dak Prescott; Tyrod Taylor; Carson Palmer; Matthew Stafford; Jameis Winston; Andy Dalton; Eli Manning
Having Andrew Luck and Jameis Winston out of Week 1, tier 2 has just 6 options.  One of my favorite games besides Seahawks/Packers to target for shootout potential is the Cardinals/Lions game.  The Lions had the worst pass defense according to Football Outsiders' DVOA metric in 2016.  So, the Cardinals should be able to move the ball and score often Sunday in Detroit.  Patrick Peterson is expected to cover Marvin Jones on the outside, meaning Jim Bob Cooter will be able to manufacture touches for Golden Tate and Theo Riddick in the open field, where they're both lethal.  There's big play potential on both sides of the field in this matchup.  I believe Carson Palmer will be the highest owned player in tier 2, so I like Matthew Stafford almost as much since we're talking about raw fantasy points.  Stafford still allows me to use a game stack with Larry Fitzgerald and Golden Tate.
Tier 3
David Johnson; Leveon Bell; Antonio Brown; LeSean McCoy; Julio Jones; A.J. Green; Odell Beckham; Dez Bryant
Tier 3 with all the studs is going to be the most important tier every week.  I expect David Johnson and Leveon Bell to combine for well over 50% ownership, leaving some great low owned GPP plays.  LeSean McCoy WAS my favorite pivot off DJ and Bell, as a large home favorite against the future 0-16 New York Jets.  The combination of Shady dealing with an illness this week and me thinking that the Bills are also going to be an inept team has made me less excited.  There could be very little scoring in the Jets/Bills game, so I think we can do better for slate-high upside at lower ownership.  I will still have some exposure to Shady in GPPs, but I will not be all-in.  My attention has moved towards Julio Jones for sub 10% ownership against the Chicago Bears secondary.  We've seen Julio's ceiling before and we might be seeing it in again in Week 1.  He's expected to see a majority of coverage from Prince Amukamara, who's been in a walking boot and dealing with multiple injuries this preseason.  Whoever ends up "covering" (I put that in quotes because no one on this team is actually capable of covering) Julio will have a long day on Sunday.  A.J. Green and Antonio Brown have GPP merit, but I will be playing all the Julio.  I have no interest in Odell Beckham or Dez Bryant, as I do not realistically see either finishing as the highest scoring player in this tier, even at potentially 5% ownership.
Tier 4
Mike Evans; Demarco Murray; Jordy Nelson; Devanta Freeman; T.Y. Hilton; Doug Baldwin; Amari Cooper; Terrelle Pryor
This is another loaded tier.  As you probable suspect, my favorite player in this tier is Doug Baldwin to go with Wilson and Rodgers in game stacks.  Baldwin is expected to see coverage from Quinten Rollins, PFF's 87th ranked cornberback in 2016.  I think he's the best play in this tier, but we should also expect him to be the highest owned player.  Mike Evans is off the board and T.Y. Hilton is playing with Scott Tolzien, so this tier has 5 realistic options after Baldwin.  My two favorite pivots are Demarco Murray and Terrelle Pryor.  Murray could be a great leverage play at low ownership if the Titans manage to slow down the pace and grind out the run game.  I don't see the game playing out this way as it did in 2016, but I think as a game theory play, it has value at Murray's likely-to-be low ownership.  Terrelle Pryor (6′ 4″, 228 lbs) has a great matchup against Jalen Mills (6′ 0″, 191 lbs) and a poor Eagles secondary…and that's all I got to say about that.  I will also have a few teams with Jordy Nelson as a way to differentiate my Seahawks/Packers stacks by not having Baldwin.
Tier 5
Jordan Howard; Martavis Bryant; Jay Ajayi; Golden Tate; Greg Olsen; Todd Gurley; Brandon Marshall; Darren McFadden
Todd Gurley, as you may expect, could be 75% owned in tier 5.  With Ezekiel Elliott playing in Week 1, Darren McFadden joins Jay Ajayi as unplayable in this tier.  My favorite pivot is Golden Tate, to go along with my game stacks discussed in tier 2.  Tate was a ppr monster in 2016 from Week 6 on, which included at least 2 red zone targets each of the last 5 weeks.  With Anquan Boldin retired, there will be a red zone void that could see added volume to Tate this week.  On teams I don't play Tate, I am going to be implementing some game theory with the late swap feature on Draftkings: Gurley plays at 4pm, Greg Olsen plays at 4pm, and Brandon Marshall plays Sunday night football.  If Odell ends up not playing with an ankle injury, Marshall will be an unowned play that would normally be somewhat chalky if the game was played at 1pm.  With DJ, Bell, Brown, Julio, Green, and Shady all playing at 1pm, you hopefully will know before the 4pm games start if you were on the right play.  This also goes for other tiers, but I think tier 3 is the GPP winning tier.  If you're in good shape hitting on a low owned Julio, you can eat the chalk with Gurley.  An easy way to revive a dead lineup is to pivot off the late game chalk, especially someone as chalky as Gurley is bound to be in Pickem.  Hopefully we have some clarity on Odell's injury before the 4pm games start.  If not, I am comfortable with Greg Olsen in a plus matchup against the 49ers.
Tier 6
Lamar Miller; Isaiah Crowell; Danny Woodhead; Leonard Fournette; Jacquizz Rodgers; Marshawn Lynch; Ty Montgomery; Christian McCaffrey
This tier is pretty gross, in my opinion.  Christian McCaffrey should be the highest owned player, and I'm still not sold on a full workload in Week 1 for him.  There's been a lot of hype around all the plays and packages made for McCaffrey, but let's not forget that Jonathan Stewart is still going to have a role (at least to start the season).  McCaffrey has very limited touchdown upside with Stewart and Newton getting the red zone work.  My favorite plays are Ty Montgomery and Lamar Miller.  Montgomery is going to be the lead back for the Packers with 8 reception upside in this matchup.  I understand the Seahawks D that just added Sheldon Richardson is a difficult matchup, but Montgomery's volume and passing down role will make him viable, and he can be added to Seahawks/Packers game stacks (this is a theme).  Lamar Miller is in a similar situation; he's a home favorite due to see large volume against a good run defense in the Jaguars.  I would prefer to favor volume in this tier over the hopes of McCaffrey breaking a long one.
Tier 7
Davante Adams; Larry Fitzgerald; Michael Crabtree; DeAndre Hopkins; Jamison Crowder; Kelvin Benjamin; Alshon Jeffery; Sammy Watkins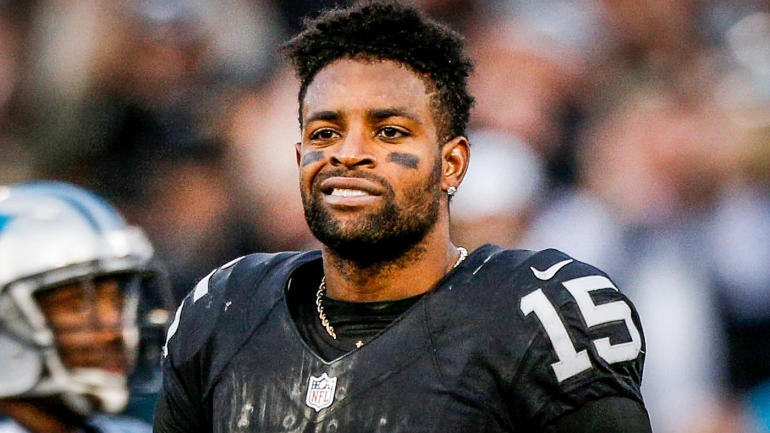 Larry Fitzgerald might give Gurley a run for his money as the highest owned player in Pickem GPPs this week.  He's such a great play, but there are some high upside wide receivers in this tier that can definitely outscore him.  Amari Cooper has been hobbled this week at practice, which makes me like Michael Crabtree even more than I usually do.  I'm usually #TeamCrabtree over #TeamCooper anyways, so a banged up Cooper gives Crabtree even more upside than normal.  The Raiders are going to have to score often to keep up with the Titans in this game.  With David Johnson on the Cardinals, I believe Crabtree has higher touchdown equity than Fitzgerald.  I will also have one GPP team where I fade Fitz and Gurley, and play Sammy Watkins in this tier.  If the Rams can't run the ball effectively, Sammy Watkins could eat up in this matchup with the Colts secondary.  Game theory is going to be vital for Pickem success, so I believe this sort of thinking will set yourself up with unique lineups that have GPP winning upside.
Tier 8
Jarvis Landry; Eric Decker; Randall Cobb; Jordan Reed; Allen Robinson; Pierre Garcon; Jimmy Graham; DeVante Parker
DeVante Parker missing from this tier really hurts…Jarvis Landry not so much.  This 6-man tier should see Pierre Garcon as the chalk.  For GPPs, I like Garcon only in a game stack with Cam Newton and either Kelvin Benjamin or Greg Olsen.  I am not making enough lineups to stack this game, but I completely understand the play.  Garcon is going to feast on a ppr site like Draftkings, and I expect him to be in a higher tier in the coming weeks.  For me, you can probably guess where I'm gonna go for GPP plays: Randall Cobb and Jimmy Graham. Did I mention I like the Seahawks/Packers game?  Randall Cobb should be lining up in the slot, which is the most exploitable part of the Seahawks pass defense.  I like Cobb in all game types, and think he's going to be in the Pickem GPP winning lineup at sub 10% ownership. Jimmy Graham will definitely have some ownership, and I hate that I can't play him with Cobb.  Just like with Jordy in tier 4, I will have some Graham teams, but will be predominately on Cobb in tier 8.
Good luck this week, and feel free to reach out with questions/feedback on twitter.  I would love to hear more thoughts on this new Pickem format.