L. A. Rams: RB Todd Gurley. During the 2017 season, Gurley was in the running for MVP which is nearly unheard of for a running back. It was that kind of year for Todd Gurley who dominated in both the run and passing game for The Rams this past season. Before the season began many wondered if Gurley was in for a down year after an average 2016 season.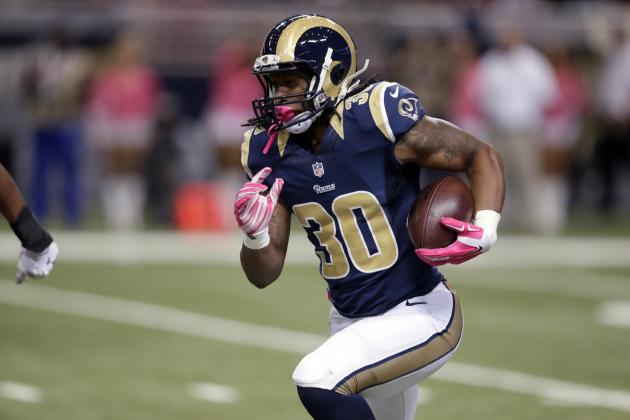 The answer was a resounding no as Gurley carried his team to the playoffs for the first time since 2003 by rushing for 1,305 yards and 13 TDs on the ground and another 6 through the air. Without Todd Gurley, The Rams are a .500 football team.
Seatle Seahawks: QB Russell Wilson. Wilson is not your average quarterback. He has a horrendous offensive line. He has a so-so defense. He has one star WR to throw to in Doug Baldwin, and somehow he still managed to win 9 games last year. Wilson is The Seatle Seahawks. He is to that team what Andrew Luck is to the Colts, and what Gurley is to The Rams. Wilson is the only football player in the NFL who is capable of winning games all by himself. The Seahawks desperately need to upgrade his supporting cast because as Wilson gets older, I highly doubt he will be able to continue to win by his lonesome. He will have to do so for at least one more season.
Arizona Cardinals: CB Patrick Peterson. Peterson is one of the game's best corners and yet it still feels like he is a bit underrated. How much of that is because of the average at best team he's on plays a huge part. On a team that went nowhere last season, there was no quit in Patrick Peterson as he came up with 3 INTs and an impressive 19 pass breakups for the cards.
San Franciso 49ers: QB Jimmy Garoppolo. The 49ers went 3 years in a row with limited talent at Quarterback before landing Garoppolo via a trade with The New England Patriots for a mere second-round pick. So far as the starter for The 49ers Jimmy G is undefeated as he went 6-0 with the team last season while throwing for 1,650 yards and 7 TDs in the process.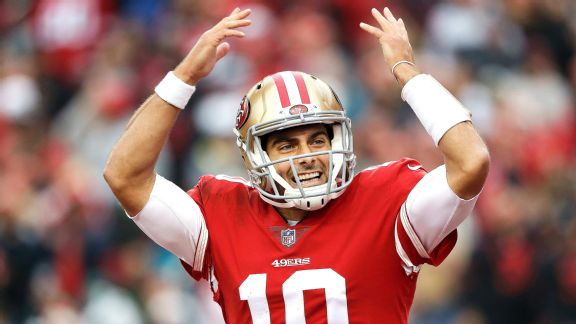 There is a ton of hype surrounding The 49ers new franchise QB and rightfully so. He can make every throw in the NFL and has rare athletism. While in a tough division I would actually be surprised if San Fran missed the playoffs this year with QB Jimmy Gropallo at the helm for all 16 regular season games. There's a reason that Pats Head Coach Bill Belichick was hesitant to deal his backup QB, to begin with. The reason being Jimmy is pretty damn talented and the Patriots now have nobody to replace Brady after time gets the better of him.
Prediction how this division will shake out for the 2018 season:
1) L.A. Rams 10-5-1
2) San Francisco 49ers 10-6 WC
3)Seatle Seahawks 8-8
4) Arizona Cardinals 7-9
Download the Free GoingFor2 App by Clicking Here...