With an exciting week one in the books it's time for us to start improving our fantasy teams. The great news is, not only did all of the stars show up but we got to see some guys put themselves on the fantasy map. We all know that seasons aren't won at the draft but its how we adapt during the season so here is a break down of some waiver wire adds that will help get you to the promised land of a fantasy championship.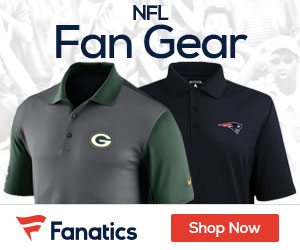 Fanatics Top Waiver Wire Adds for Week 2
Save over 20% on thousands of NFL items at Fanatics.com
T.J. Yeldon RB (Jaguars)
(ESPN Ownership 8.3%)
The unfortunate injury to Leonard Fournette opens up the door for someone to step into the role. That man is T.J. Yeldon, with Fournette out Yeldon had 14 carries for 51 yards and added another three catches and a TD. The production should still be there with Fournette out and with his receiving ability, he will provide your team with value in the future. Consider Yeldon a priority add
Jared Cook TE (Raiders)
(ESPN Ownership 28.4%)
The Raiders offense is quite a mess with Derek Carr underperforming and the receivers not showing up. The man who did show up was Jarred Cook. In Cooks debut, he was targeted a whopping 12 times for 9 catches and 180 yards. No, this massive yardage total is not going to be a weekly thing but being in the top ten in the league in targets shows how big of a part he'll be on that offense.
Jonnu Smith TE (Titans)
(ESPN Ownership 28.4%)
Another unfortunate injury leads to an opportunity to start. With Delanie Walker breaking his ankle, Jonnu Smith will step in as a major part of that offense. Walker and Smith combined for 10 targets week one, with Smith being the only guy there he should be very heavily involved in the offense. Not only is the volume exciting but Jonnu Smith is a fantastic athlete with a SPARQ-x score in the 92nd percentile. Jonnu could end up being a guy you can start, week in and week out.
Austin Ekeler RB (Chargers)
(ESPN Ownership 11.3%)
Last year Austin Ekeler drove Melvin Gordon owners bananas. The reason he was getting the carries and touches was that he was talented. After having an offseason to figure out the best way to utilize him the Chargers have found ways to get him touches. Ekeler had 10 touches week one(5 catches,5 carries) for 126 total yards and a touchdown. This type of volume could be consistent throughout the season similar to what we saw from Duke Johnson or Chris Thompson last year. The nice part is right now Ekeler has individual value and if anything happens to Melvin Gordon he could skyrocket into RB2 territory.
Phillip Lindsay RB (Broncos)
(ESPN Ownership 2.4%)
Most people expected the Broncos to have a split backfield. What they didn't expect was Phillip Lindsay to be the guy splitting carries with Royce Freeman. Not only did Lindsay match freeman in attempts and yards (15 for 71) but he added 2 catches for 31 yards an a TD. Lindsay is definitely worth an add this week if this production continues he could be one of the years biggest surprises.
Chris Godwin WR (Buccaneers)
(ESPN Ownership 33.7%)
The Bucs offense went off week one with both Mike Evans and DeSean Jackson going for over 140 yards. Godwin who had a quiet 41 yards and a touchdown has a huge opportunity to prove himself in the upcoming weeks with Jackson in the concussion protocol. The talent in Godwin is off the charts now he finally has the opportunity to match.
Geronimo Allison (Packers)
(ESPN Ownership 9.4%)
All thru camp the fantasy community was watching the Packers for who would step into the number three receiver role. We saw this week that it was Geronimo Allison. As the number three receiver for the Packers Allison had 8 targets(matching Davonte Adams) for 69 yards and a touchdown. We've seen in the past what a big play threat he can be and now with being on the field more he could really shine.
Ryan Grant WR (Colts)
(ESPN Ownership 9.6%)
The Colts are going to be playing from behind a lot this year. Not every ball can be thrown to TY Hilton, that's where Ryan Grant comes in. Grant caught 8 of 9 targets for 59 yards. Grant is not a sexy pick in all reality he's pretty boring but he'll see a lot of targets thrown his way and be a great flex option in PPR.
Phillip Dorsett WR (Patriots)
(ESPN Ownership 5.4%)
Last season the Patriots had Brandin Cooks stretching the field for them across from Chris Hogan. No Dorsett int that caliber of a player but he's an electric playmaker with speed to spare. The former first-round pick can stretch the field and while he didn't have a big play week one he caught all 7 of his targets for 66 yards and a TD. If he can take one of those targets for a big play it could lead to a monster fantasy week.
Quincy Enunwa WR (Jets)
(ESPN Ownership 9.8%)
We all knew Enunwa had talent and guess what so did Sam Darnold. Darnold went to Enunwa early and often targeting him 10 times. He ended his night with a respectable night of 6 catches 63 yards and touchdown. The best part is the Jets didn't pass much in the 4th quarter due to a huge lead, which means we could see this target share go up.
Save over 20% on thousands of NFL items at Fantics.com
Download the Free GoingFor2 App by Clicking Here...